For Your Convenience
Saturday and Early Morning Appointments Available - Reserve Yours Today!
Comprehensive Dental Service for Your Entire Family in ONE PLACE!
Same day Emergency Care.
The Latest Technology
We Offer the Best Dental Technologies
Painless Local Anaesthesia
Digital X-Rays for clear diagnosis
High Quality Dental Chairs
TV at Every Treatment Chair
Put On Your Best Smile
Orthodontics
Early Orthodontics
Lumineers®
Invisalign®
Dental Implants
Ideal Smiles Dentistry is your home for family and cosmetic dentistry in Virginia Beach, VA
Our mission is to provide top-notch dental care for the community of Virginia Beach, Virginia and the surrounding areas. Dr. Shabana Zahir and the staff at Ideal Smiles extends personal greetings and warm welcome to you and your family. Our first priority is the comfort and care of our patients. By combining today's newest technologies with exceptional skill and care, we can bring a naturally healthy smile back into your life.
We offer wide range of services. Some of the many services we provide include: General Dentistry, Cosmetic Dentistry, Orthodontics (Six Month Smiles and Invisalign clear braces). We will work together with you to diagnose, plan treatment, and care for your smile. We understand that the oral health is closely related to the overall systemic health, and we will do all we can to improve your oral health so that you can have improved overall health, as well.
LEARN MORE
Meet Dr. Shabana Zahir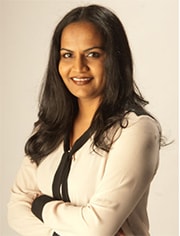 Dr. Shabana Zahir, graduated with high honors from Boston University Goldman School of Dental Medicine. She has been practicing general dentistry in Hampton Roads area for several years. Dr. Zahir dedicated her practice to offering complete, modern dentistry to all patients. She has made a commitment to providing services that will enable her patients to obtain their optimal dental health.
READ MORE
Emergency Dental Care
Injuries or infections involving your mouth, teeth, and gums can be painful and can have lasting consequences if not treated effectively. Our emergency dentist in Virginia Beach,VA, provide high-quality and comfortable emergency dental care for our patients. Call our office now at 757-962-7000. We are here to help ensure that your teeth are cared for and every effort will be made to ease the pain or repair your tooth. For convenience, we are open Monday - Friday 08:30 AM - 5:00 PM and on Saturdays by appointment only. We accept most major insurances and also welcome patients with no insurance. We treat patients of all ages.
READ MORE
In-network provider with Most Insurances
Ideal Smiles Dentistry accepts most major insurances. Dr. Zahir and her staff will make every effort to provide you with the finest care and the most convenient financial options. To accomplish this, Ideal Smiles Dentistry works hand-in-hand with you to maximize your insurance reimbursement for covered procedures. Please contact our office at 757-962-7000 if you do not see your insurance provider listed and bring your insurance information with you to your appointment.

Office Hours:
Mon
8:30am to 5:00pm
Tue
8:30am to 5:00pm
Wed
8:30am to 1:00pm
Thurs
8:30am to 5:00pm
Fri
8:30am to 5:00pm
Sat
Appointment only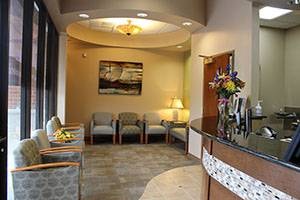 Reception Area
REQUEST AN APPOINTMENT ONLINE!