Straighten Your Teeth with Invisalign!

CALL US TODAY : 757-394-8550
Top Invisalign Dentist in Virginia Beach
Invisalign® in Virginia Beach, VA: Get A Straight Smile You Always Wanted
Do you wish you could straighten out those crooked teeth without having a mouthful of metal? Now you can with the Invisalign® system. Invisalign is a clear, removable trays that you place over your teet – these are called aligners. They work like metal braces and get the job and are just as effective. The Invisalign system will get you the perfect smile that you've always wanted! It is very easy way to straighten your teeth also not as noticable when the trays are applied. It's effective in improving crowded and crooked teeth and closing spaces as well as other dental conditions.
How Invisalign Works?
We use 3D imaging to create a customized plan to get your teeth to their desired positions. With these virtual simulations, we can actually show you what your end result will look like before we even begin!
After your doctor has set the direction for tooth repositioning, you will be given custom aligners that reflect this sequence. Each different aligner will contribute to moving your teeth with slight adjustments, usually lasting 2 weeks. The total number of alignment intervals is dependent on how your teeth are at the initial exam. The average case lasts around 12 months. But this really depends on the conditions for your case at the time of the initial exam. The doctor maps out the aligner intervals sequence based on this information, although the "route" can take a short cut to being straight if circumstances allow during the process.
What Invisalign Can Fix
Invisalign can fix many different dental issues in both teenagers and adults:
Gaps
Crowding
Overbites
Underbites
Crossbites
Your Invisalign Dentist in Virginia Beach
If you would like to take a preliminary assessment to help you decide on whether or not to try Invisalign, you can take the Invisalign Smile Assessment.
Before beginning any treatment, you will need to schedule an initial consultation with one of our dentists so we can determine if you are a candidate for Invisalign.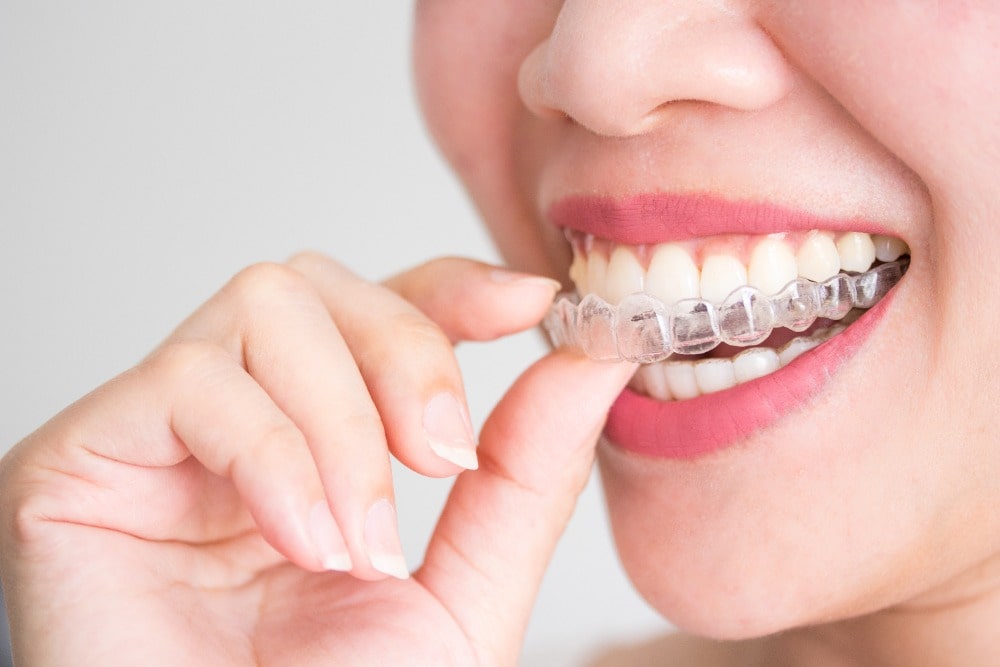 Invisalign Clear Braces