For Your Convenience
Saturday and Early Morning Appointments Available - Reserve Yours Today!
Comprehensive Dental Service for Your Entire Family in ONE PLACE!
Emergency Patients Welcome. Same day Emergency Care. Call 757-962-7000!
The Latest Technology
We Offer the Best Dental Technologies
Painless Local Anaesthesia
Digital X-Rays for clear diagnosis
High Quality Dental Chairs
Your Own TV at Every Treatment Chair
Put On Your Best Smile
Orthodontics
Early Orthodontics
Lumineers®
Invisalign®
Dental Implants
Office Hours:
Mon
- 8:30am to 5:00pm
Tue
- 8:30am to 5:00pm
Wed
- 8:30am to 1:00pm
Thurs
- 8:30am to 5:00pm
Fri
- 8:30am to 5:00pm
Sat
- By Appointment Only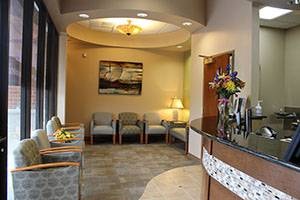 Reception Area

REQUEST AN APPOINTMENT ONLINE!